BEAT IT! Live
The two-hour tribute BEAT IT! Live showed Michael Jackson's creative life in spectacular scenes, from his beginnings in the music business as part of the "Jackson 5", his incomparable solo career down to his personal battles that inspired much of his work.
Task
Musical honouring the life and work of the King of Pop Michael Jackson.
Strategy

Resistent large-scale musical show and its subsequent tour adaptation

Design

Creative Production, Co-Stage Direction, Stage Management.

Client

COFO Entertainment GmbH
I assisted director Andreana Clemenz with creative director responsibilities and an essentially creative producer scope of work which covered driving conception, pre-production, and production of the show in Berlin and off-locations in Bavaria. Leading the castings, scaling the creative teams for the different versions of the show, and remaining highly responsive to various challenges were amongst my tasks. I took responsibility for budgeting and driving creation across all creative departments with creative director and author responsibilities.
After Andreana Clemenz departed from the project, I carried on in a joint creative producer and creative director role to protect the creative of the show in its recurring renditions, resulting in persistent excellent audience and press reviews.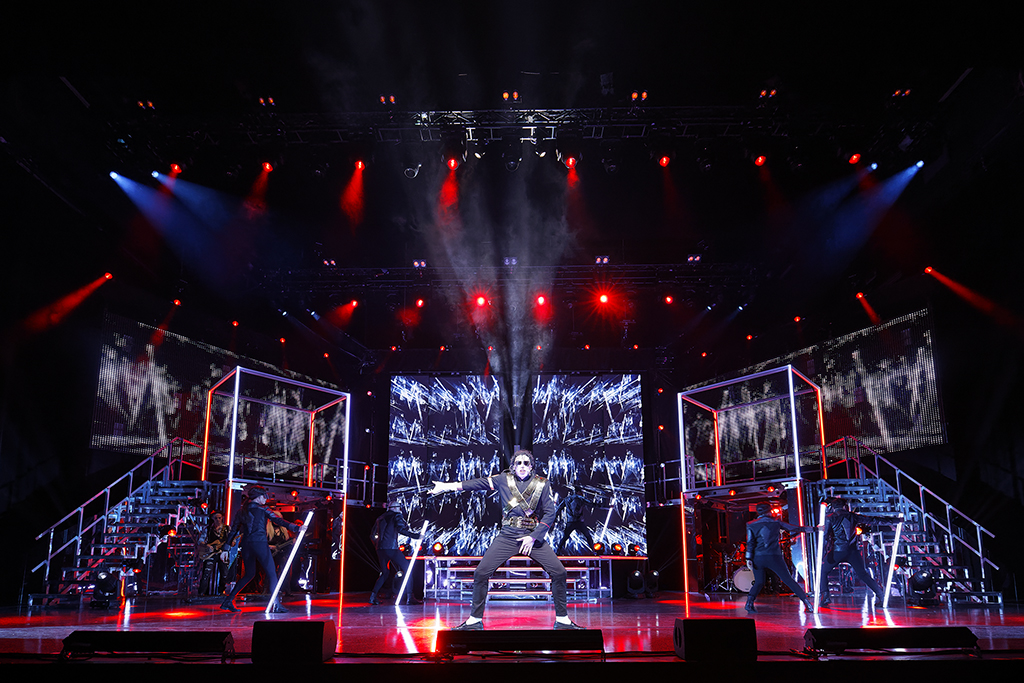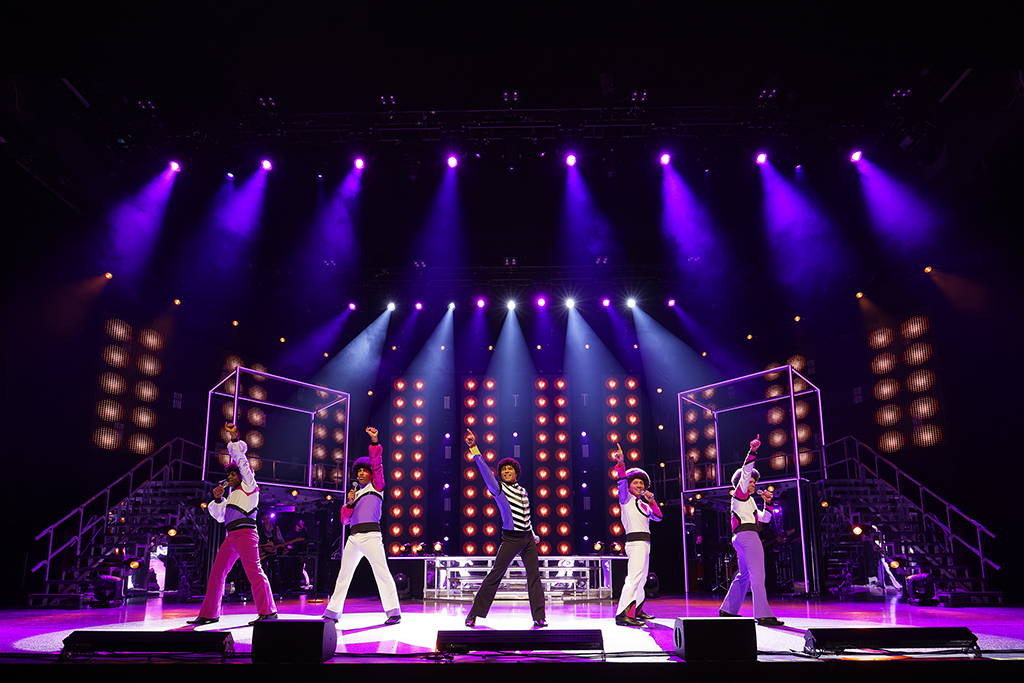 For the true-to-life portrayal of Michael, the creators relied on several of the world's best Jackson actors. Dantanio Goodman as the grown-up Michael and Koffi Missah as the young Michael, bring the pop star to life. In a sensational stage spectacle, together with a large ensemble of first-class singers, dancers, musicians and entertainers, they resurrected the myth of the "King of Pop".
Andreana Clemenz (Show Director), Alex Burgos (Choreographer) and Marin Subasic (Musical Director) ensured that the show went down as authentic and as spectacular as it possibly could. The trio was supported and advised by star choreographer Detlef D. Soost, who choreographed the title song "Beat It", "The Way You Make Me Feel", and "Black Or White".
More than 350 million records sold and over 200 completely sold-out stadiums concerts on his three solo world tours made Michael Jackson the most successful entertainer of all time. Having been a member of the legendary "Jackson 5" as a child, he achieved world fame shortly thereafter. He finally achieved the international breakthrough with the release of the best-selling album of all time: "Thriller".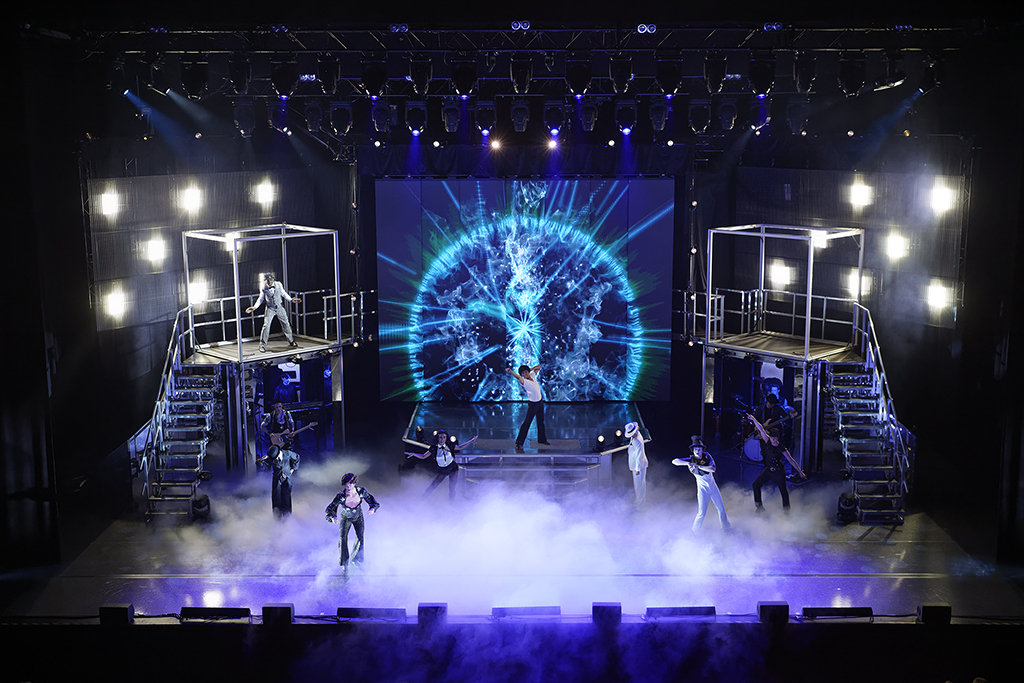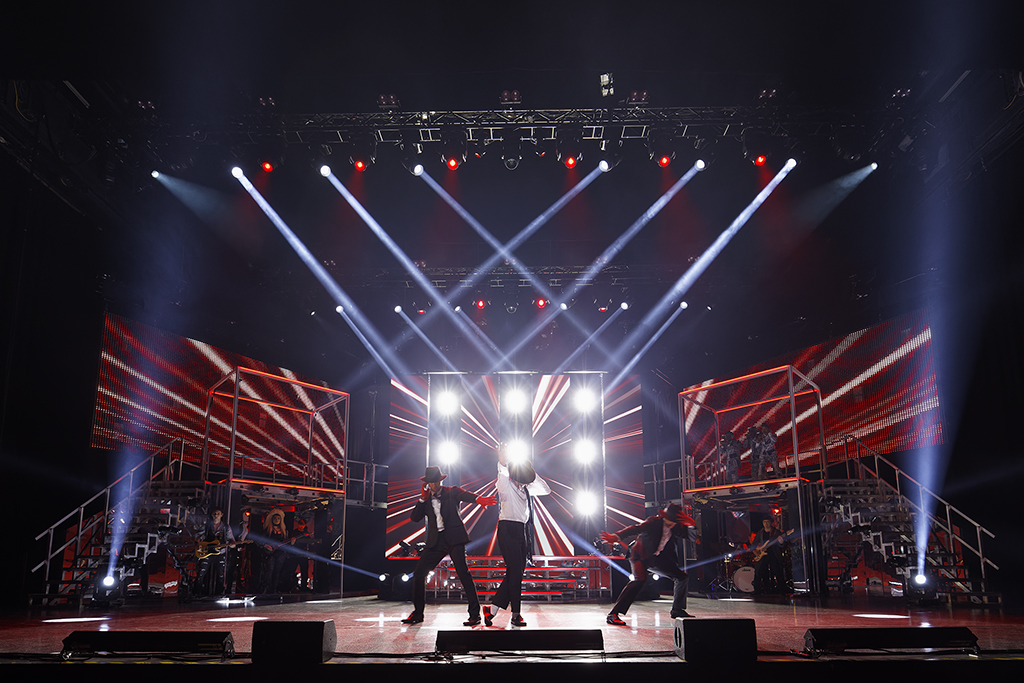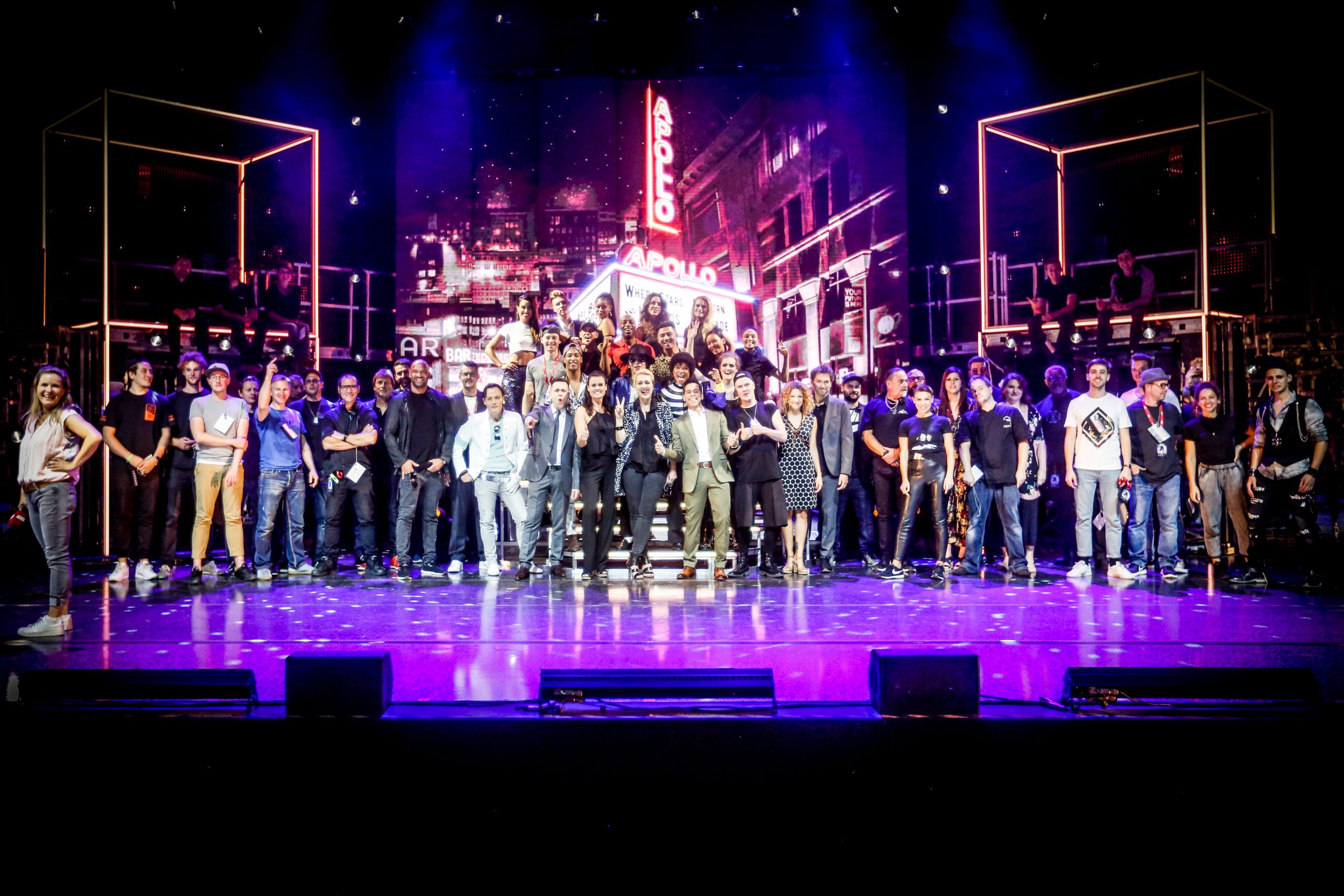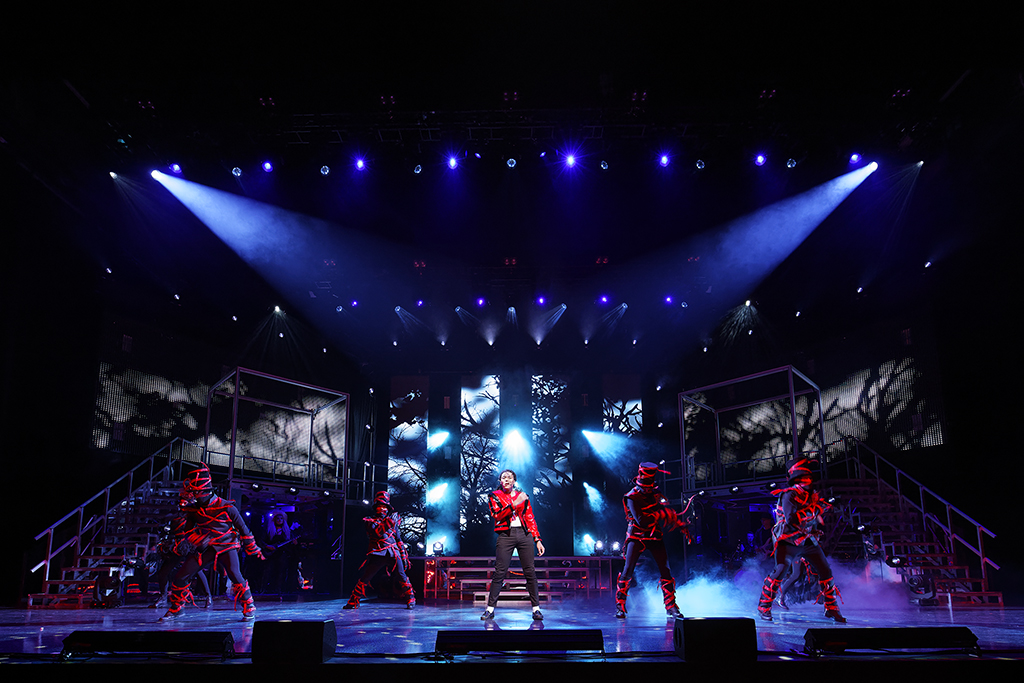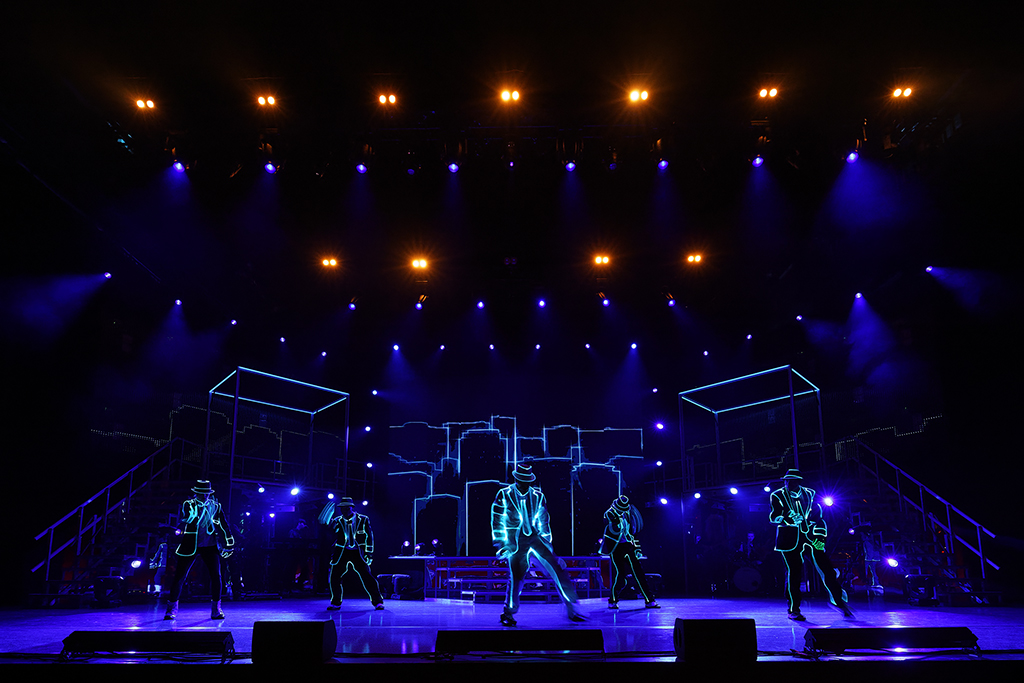 Andreana Clemenz
SHOW DIRECTOR
Stefan Warmuth
DIRECTOR REVIVAL
Andy Machals
CREATIVE PRODUCER
Marin Subasic
MUSICAL DIRECTOR
Alex Burgos
CHOREOGRAPHER
Betty Sturm
CO-CHOREOGRAPHER
Detlef D. Soost
CO-CHOREOGRAPHER
Thimo Kolonko
TECHNICAL DIRECTOR
Matthias Läßig
SET DESIGNER
Marcus Krömer
LIGHTING DESIGNER
Paul Happ
LIGHTING PROGRAMMER
Haegar Deutsch & Alexandra Mattes
VIDEO DESIGNERS
Stephan Bolz
COSTUME DESIGNER
Inez Paolini
HAIR & MAKE UP DESIGNER
Photos by Manfred Vogel, Laura Besch.
DATES
Berlin Premiere 29 August 2018
Tour 2018 27 October – 22 November 2018
Tour 2019 2 February – 30 April 2019
Tour 2020 14 January – 25 April 2020
There are some pretty wild ideas in this world that we haven't captured yet.
Let's reel them in!