Esch 2022 Remix Opening
The Esch2022 REMIX Opening was a one-of-a-kind participatory event. Taking place across multiple sites around the centres of Esch and Belval, it was one of the largest immersive experiences Europe has ever attempted, having counted 18.000 on-site visitors and another 14.000 watched the livestream from home.
Task
European Capital of Culture Opening Ceremony. Creative Concept, Direction, Production, Execution.
Strategy

Hybrid ceremony with a multi-stage setup and immersive activations

Design

Concepting, Creative Production.

Client

Battle Royal Studios & Esch2022 asbl
We encouraged our guests
to celebrate together,
thus harnessing and unleashing
the power of co-creation needed
to make the biggest launch in
the region's history possible.
Esch2022's main themes of participation and co-creation had already gathered the creativity of Luxembourg and North-East France, and had begun to amaze local audiences since fall 2021. This anticipation was released in an exciting discovery, and unique entertainment ride taken alongside the various communities of the Esch2022 territory! Esch2022 and its volunteers invited guests to experience the Land of the Red Rocks through live music, DJ sets, movement workshops, light and video installations, along with a wide variety of spectacular and off-beat performances.
The REMIX Opening's ambition was to create participatory journeys which invite locals and visitors to discover the creative energy and beauty of Luxembourg's former cradle of wealth. Young and old were invited to be part of a music festival, a scavenger hunt, and an immersive digital and analogue experience. They were allowed to sign up digitally and receive their personal, secret mission that took them on an exciting journey through a very special night on February 26, 2022.
⬤ 02. Experience
The REMIX Opening's
ambition was to create
participatory journeys.
While the immersive event took over the former steel mill area in Esch-Belval, the night's framework plot was put onto two major stages 5km apart from one another with actors, puppeteers, and dancers (theatre direction: Les Enfants Terribes of London). Two more auxiliary stages were added in Esch City and Rockhal, Luxemburg's largest indoor concert venue. The latter housed a bespoke stage show (Stage Direction by Gabriela Flores and Imogen Knight, lead artists: Frank Wiedermann, Matthew Herbert) that showcased music originally composed by young local artists for this very occasion.
Six immersive centers where built in Belval, each designed as participatory activation areas with each their own cast of approx. 50 dancers, lead actors, immersive volunteers, and a bespoke responsive media installation. The night ended after enough co-create energy was produced so that the two video projection-mapped rockets (which were designed by school children of the region in a precursory school activation devised by us) could leave Esch and take all the wonderful locally grown ideas into the world.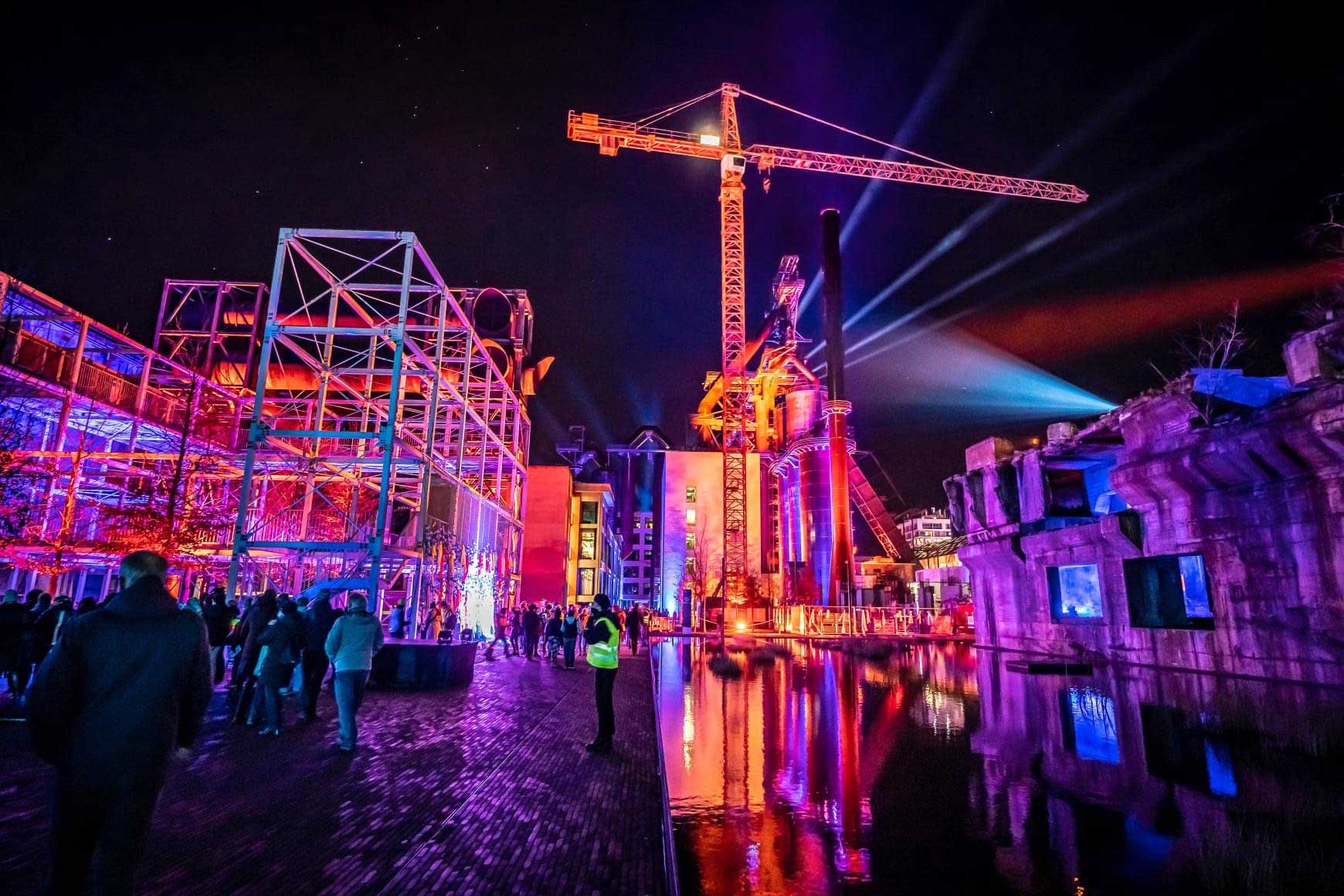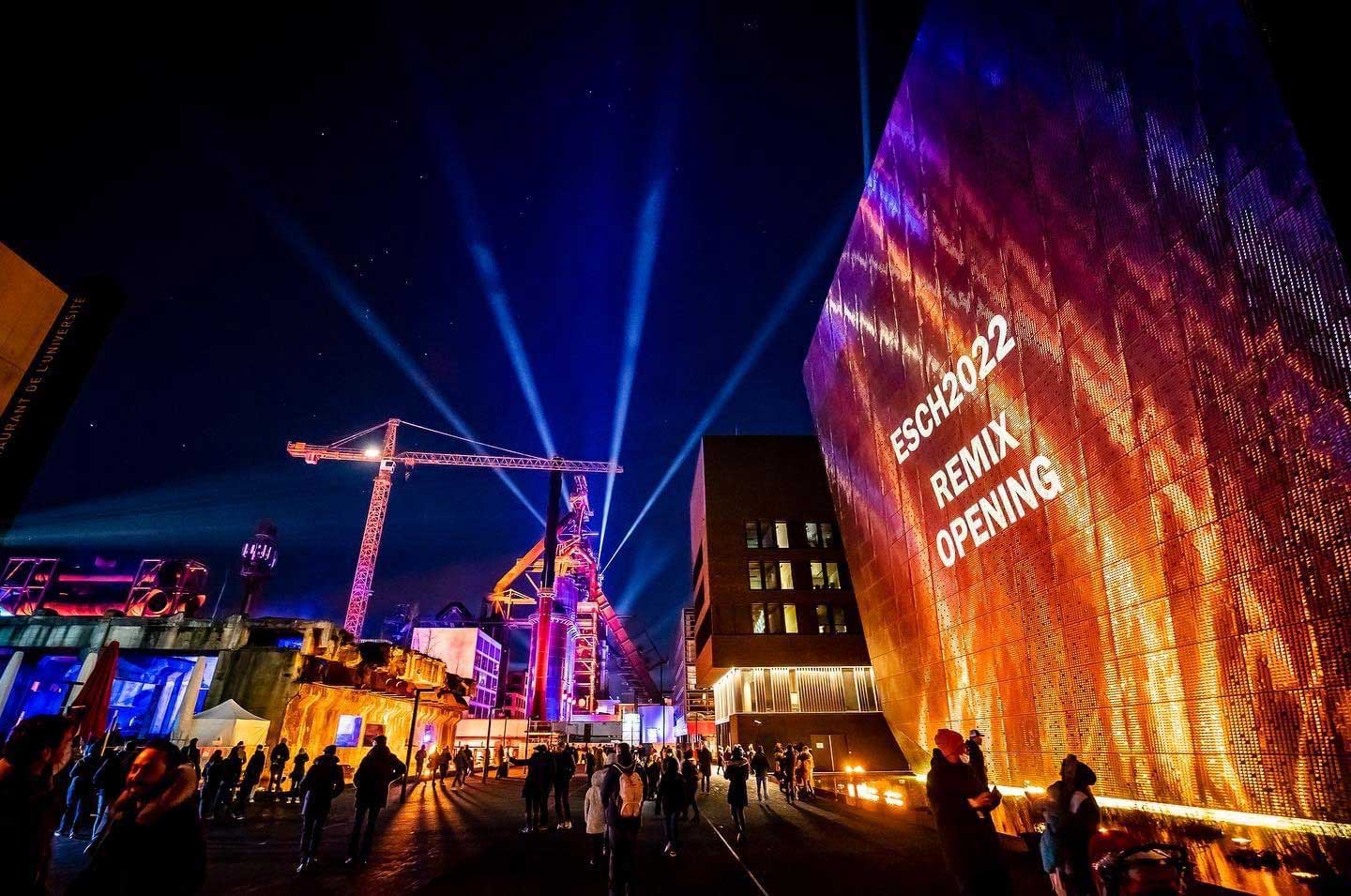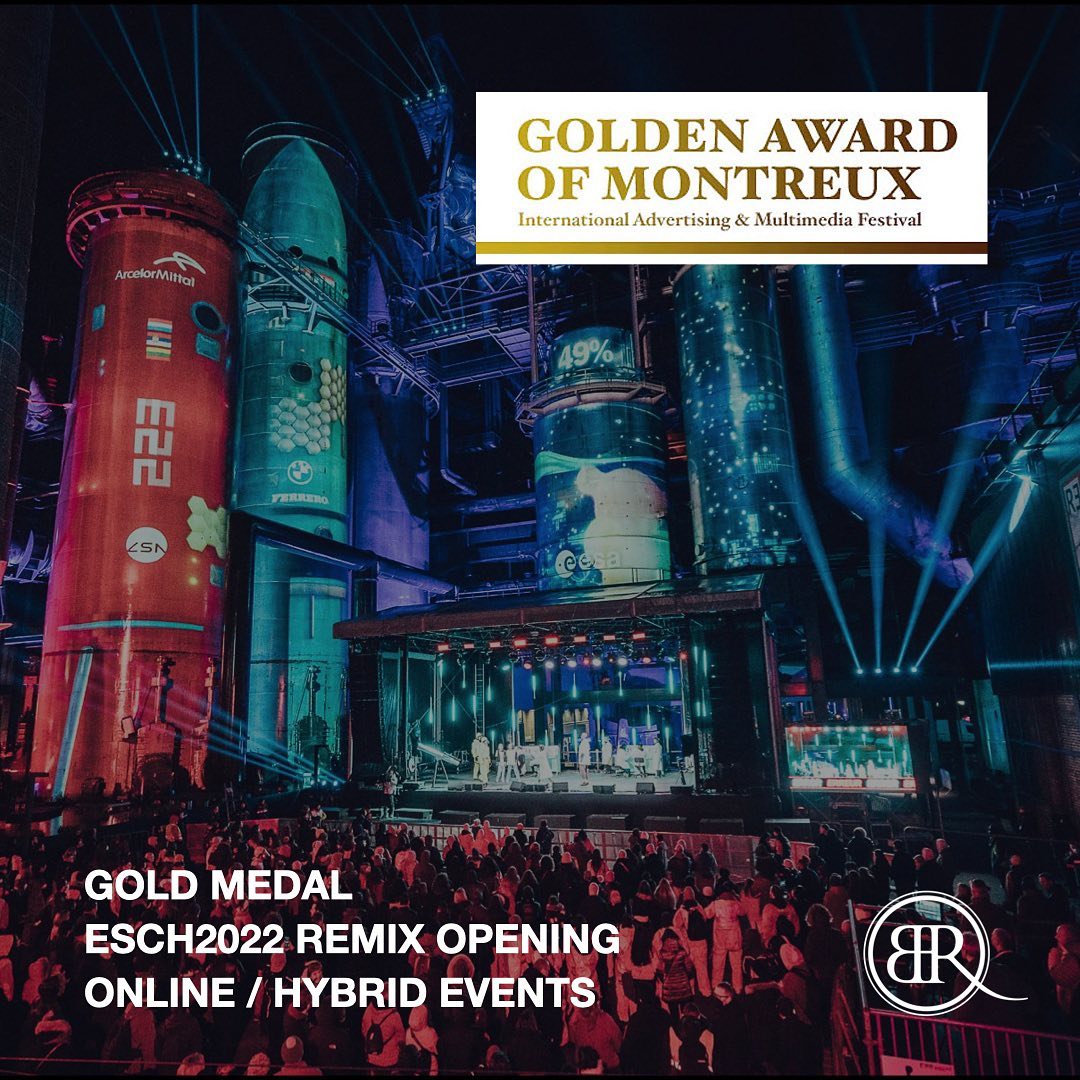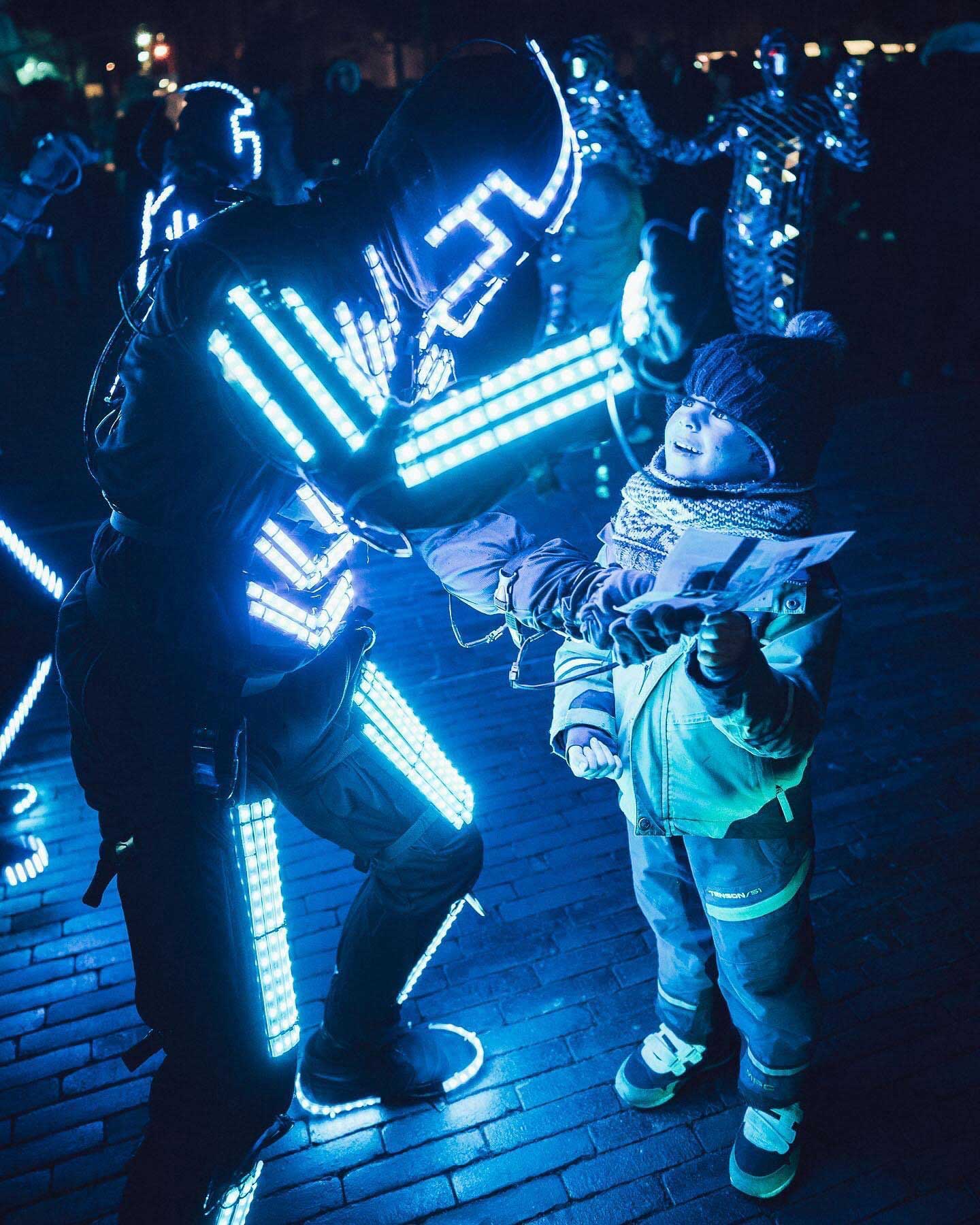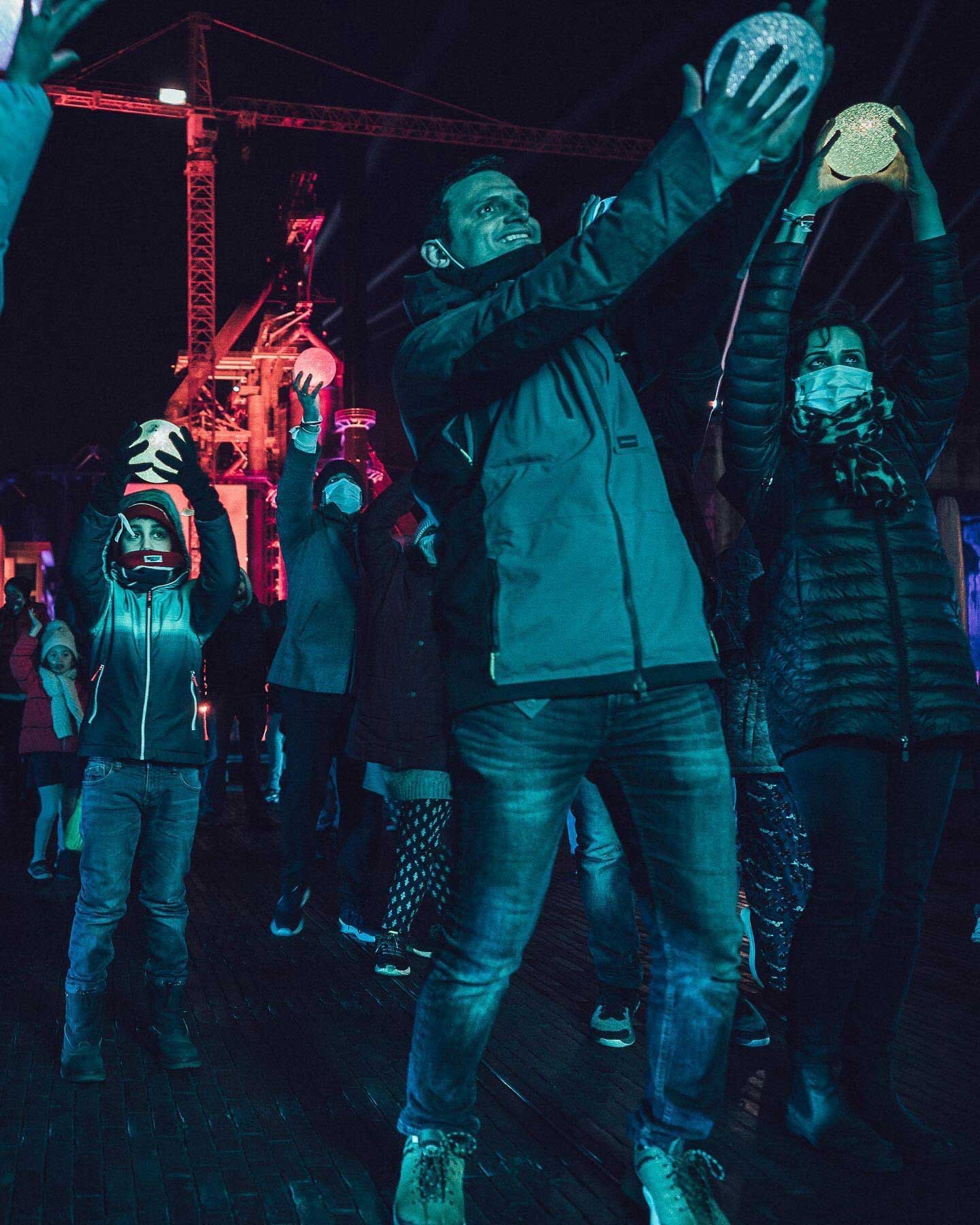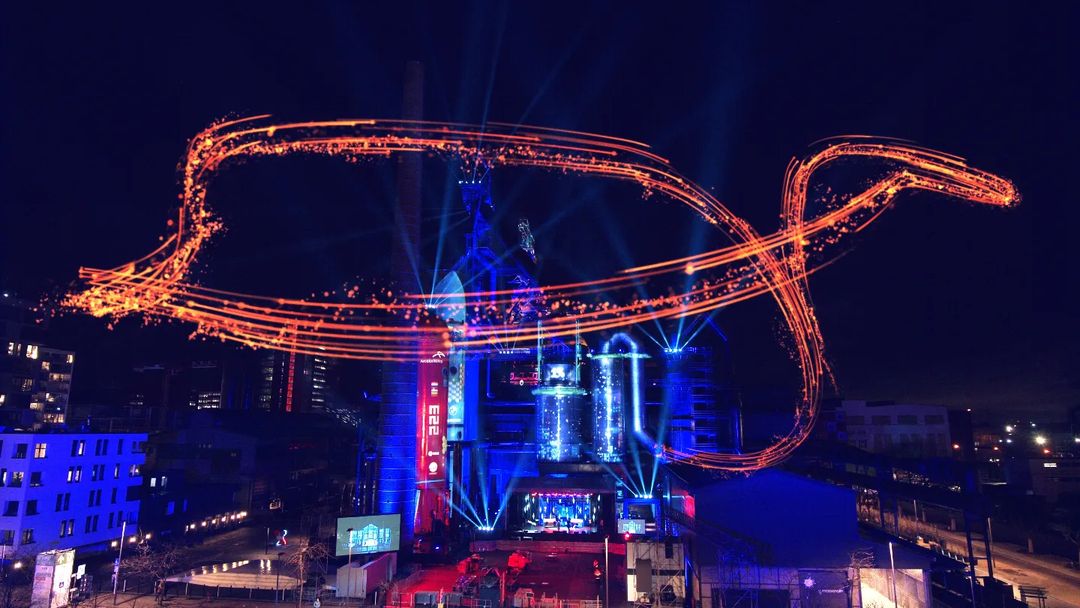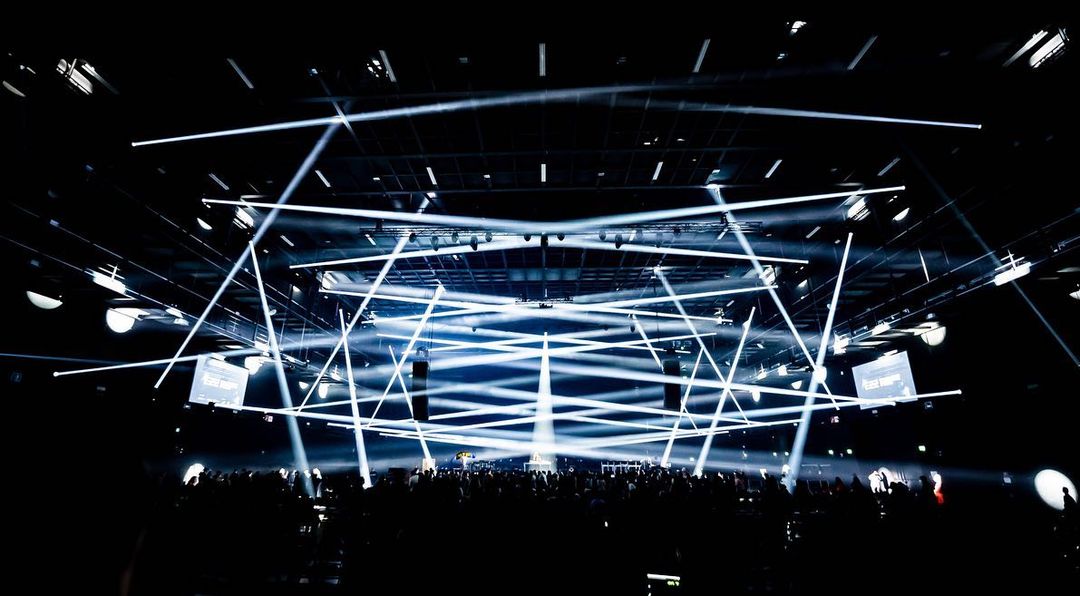 Creative Concepting
Delivery of discursive groundwork synthesising frameworks for artistic participatory production issued by the European commission, and the latest research on immersive theatre and critical approaches towards audience participation.
Organising the concept phase for this new approach to opening ceremonies around several prototyping / design sprint workshops, together with a bunch of top notch creatives of the industry (from cultural strategists, to dancers, dramaturges, directors, ceremony producers, etc.). Turn over of consecutive concept updates and overseeing their coherence to the project parameters.
Activating local creative partners and establishing a working relationship with them.
Creative Production for the Immersive and Staged Shows
Executive creative production, design of creative processes, team structures, and initiating project structures.
Designing and overseeing the creative processes of the REMIX Festival and the REMIX Opening.
Pulling together all aspects from across all creative departments and reconciling them to the concept and project parameters.
Steering and creative directing the day-to-day activities for the creative team around the immersive and stage areas.
Supported local teams in volunteer strategy and management pipeline, costume & make up liaison, marketing liaison.
Concept and script work, design support.
Throuble-shooting for all departments and affiliated creatives.
This show was a Battle Royal Studios production in the Esch2022 project pipeline to celebrate the region's award of European Capital of Culture 2022.
Photos by Chris Moylan, Kooné, GroßeTennis, Andy Machals.
There are some pretty wild ideas in this world that we haven't captured yet.
Let's reel them in - together.