SOUK OKAZ – Arabs Anno 501
Task
Creative Production for a large-scale arena show with a cast of more than 200 at the occasion of Ta'if Season 2019, Saudi-Arabia.
Strategy

Telling the history of Arab people, from trading to astronomy, and a shared destiny in sustainable and green culture.

Design

Product Design, Prototyping

Client

Battle Royal Studios & MBC
"Souk Okaz" – an ancient
market place that used to
be one of the holy places
of Islam, besides Makkah
and Medina.
It's the place where scorpions and dromedaries roam, and the silk road crossed with the frankincense trail coming from the south of the Arabian Peninsula. Nowadays, it's a vibrant festival site. 
Located about 150km East of Makkah in the Saudi Arabian desert, Souk Okaz is one of the highlights of the Ta'if Season – one of eleven festivals whose goal it is to globally position the Kingdom of Saudi Arabia as an important travel destination.
⬤ 02. Development
In Arabian referred to as
سوق عكاظ, or short Souk,
it's where worlds collided.
Together with the Lead Agency Black Engineering, Battle Royal Studios have created an impressive show experience to honour the history and heritage of the Souks as an important communications hub, trading place and melting pot of art, literature and philosophy.
We took the 2,000 VIP guests on an emotional journey through the epochs and memorable moments of the souks, diving deep into Arabian performance cultures. They experienced this journey through the eyes of four curious children.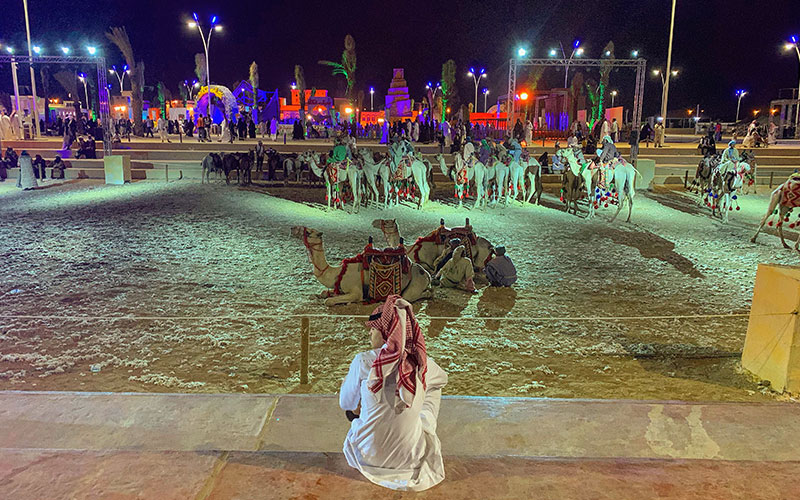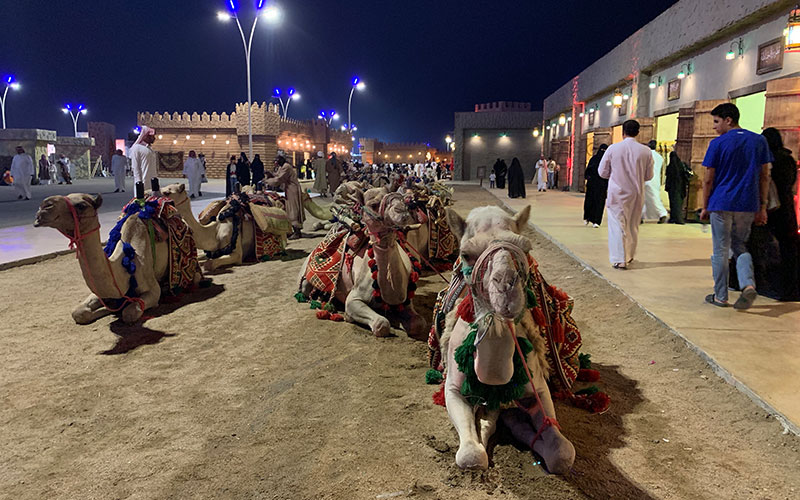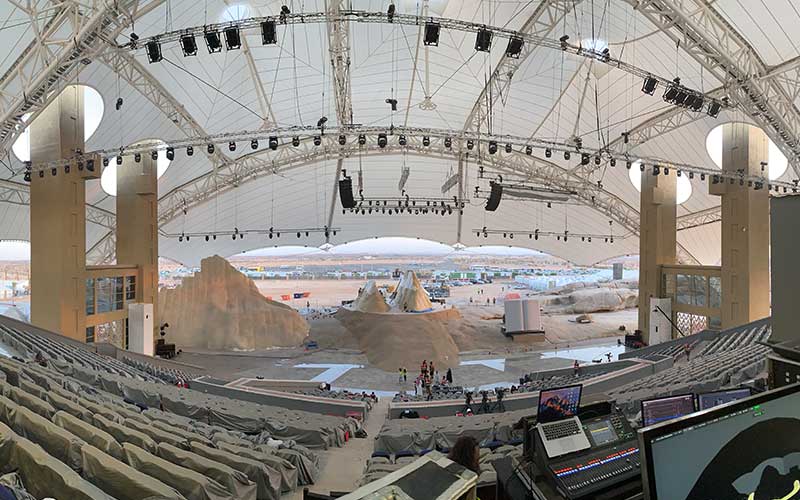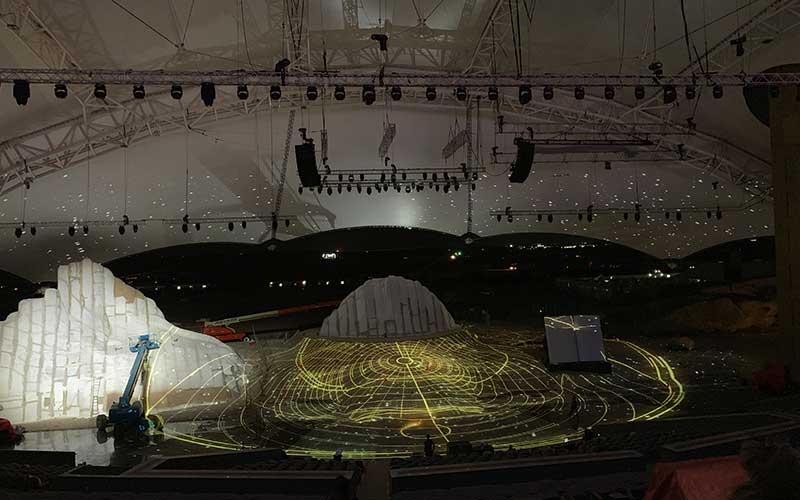 "It was a true privilege to have seen
such a show in my lifetime."
Prince Khalid bin Faisal Al Saud, Governor of Makkah Province, Former Minister of Education.
The show featured first-class music legends, a 160 strong ensemble, real camels and an incredible, 70 m wide stage. The scenography was designed and built to correspond to the original sacred rock on which countless poetic contests once took place.
Conceived by Creative Director Gavin Robins and Associate Director Brendan Shelper, we were on the ground in Ta'if together with a great bunch of choreographers turning a performance concept into a show.
With a great team, we wrestled with sandstorms, pouring rain (in the desert) and the holy days of Hadj – all in two crazy and great weeks on site to make the unthinkable possible.
The result was a heartwarming show with great young talents, live recited poems, traditional musicians and dancers, dozens of camels and a massive video mapping.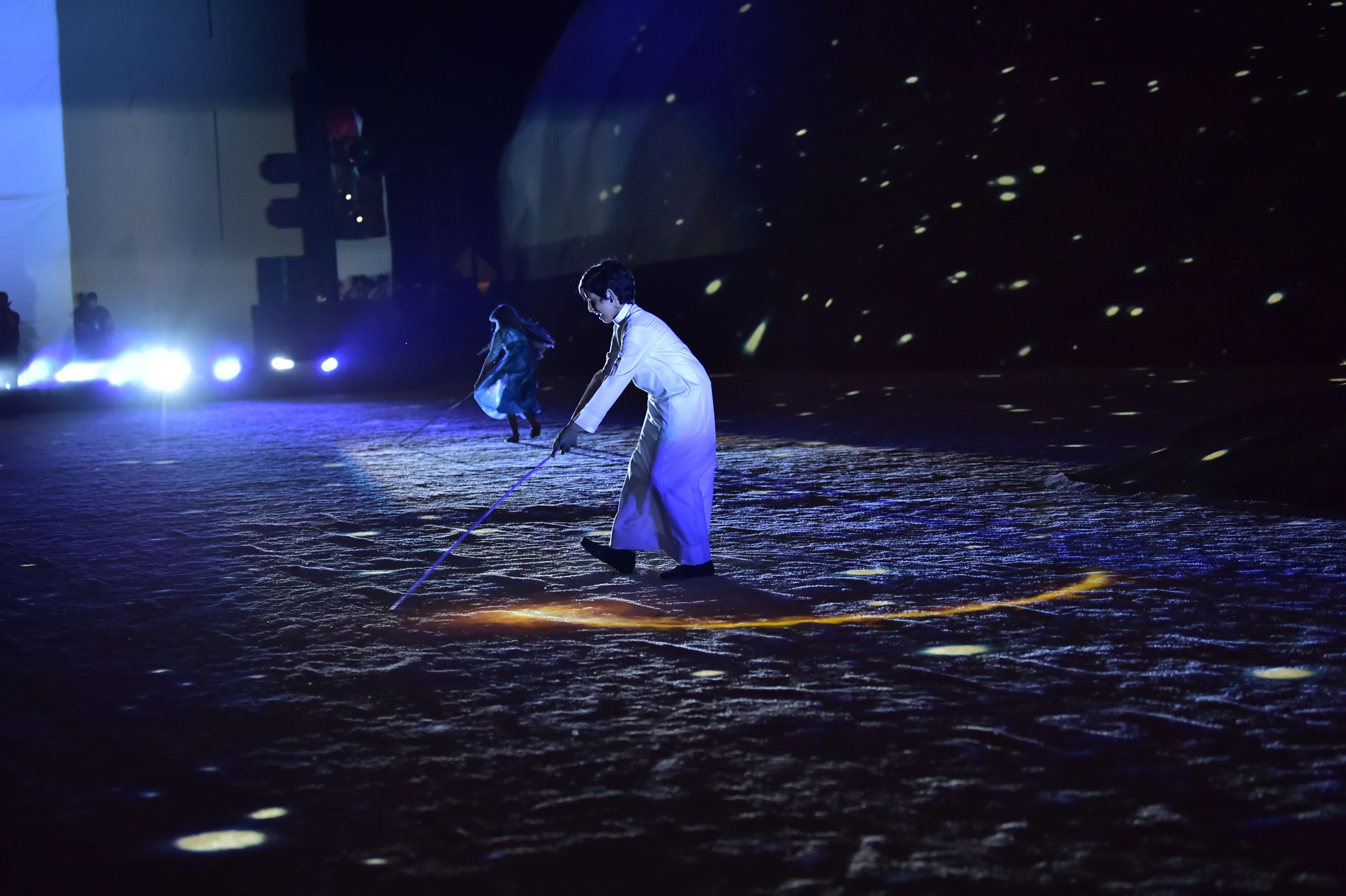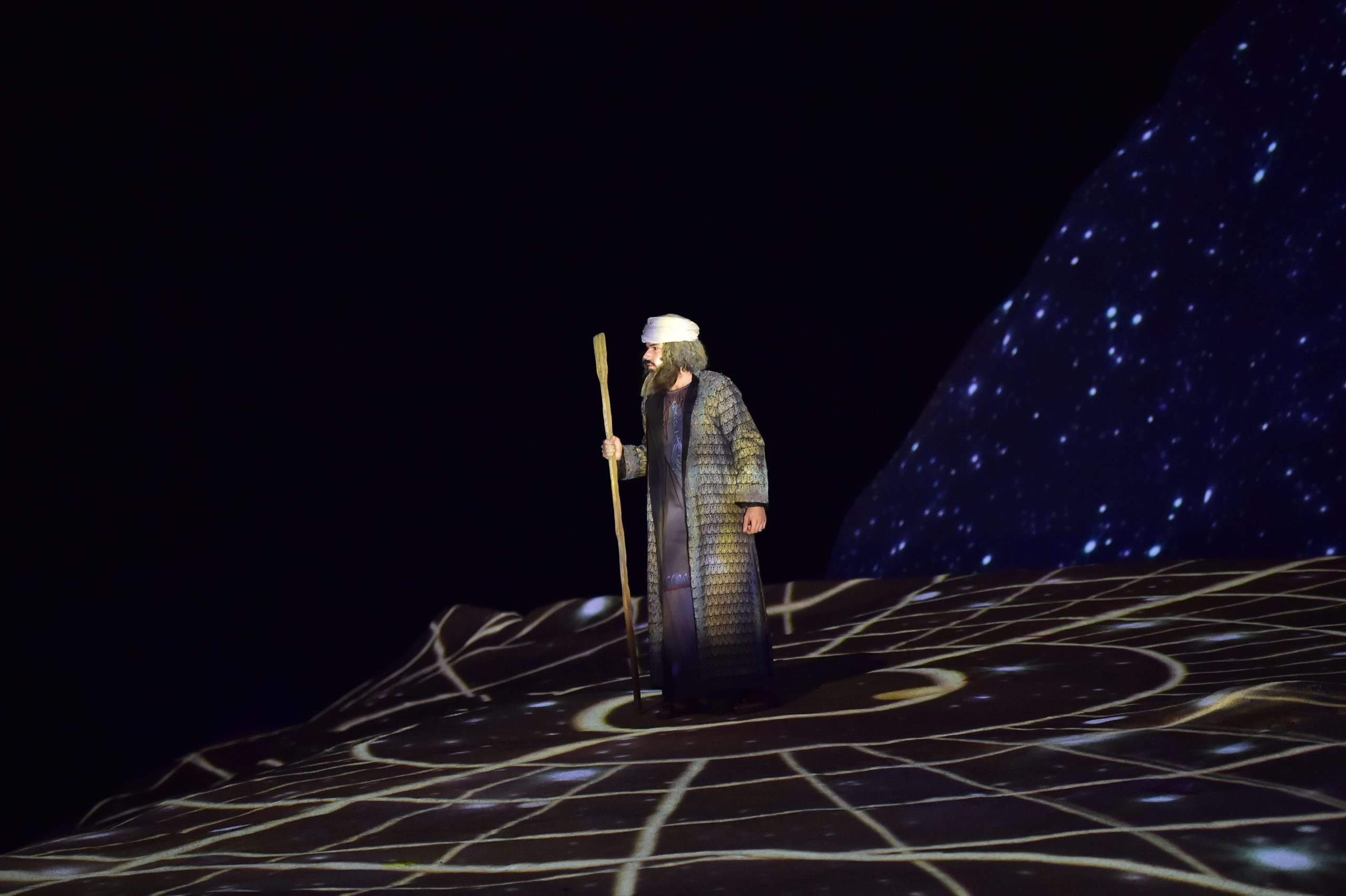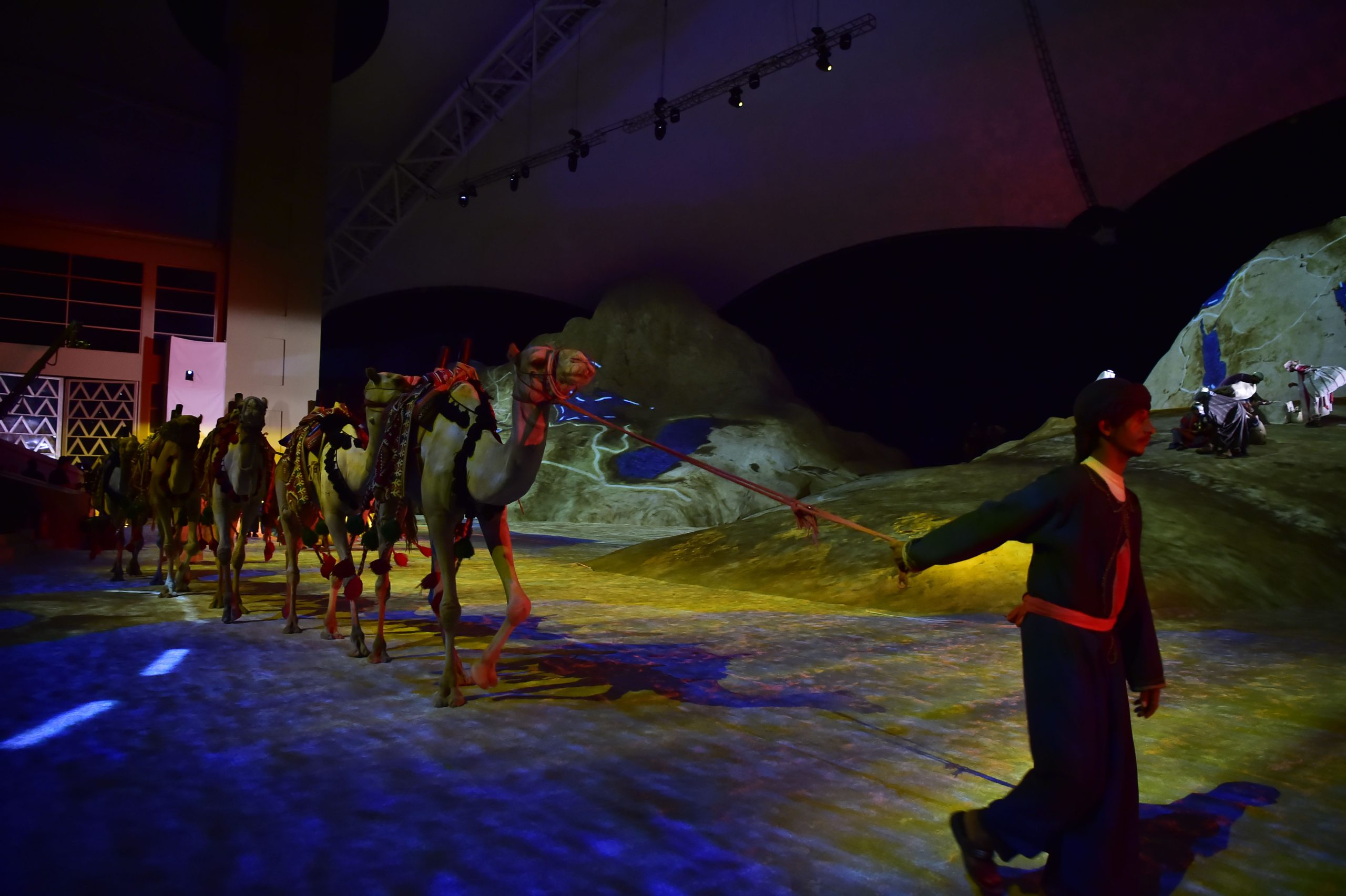 Gavin Robins
Creative Director
Brendan Shelper (Battle Royal Studios)
Associate Creative Director
Andy Machals
Creative Producer
Denis We, Florian Bücking, Joseph Hunt, Chan Arik, Terry Lee Stewart
Choreographers
Christian Steinhäuser
Music
Territory Studios London
Video & Projection Design
Annamaria Marrano
Artistic Producer
Waidh Dona
Artistic Coordinator
Claudia Alongi
Props Manager
Oxana Rausch
Costume Manager
Photo Credits
Battle Royal Studios (Brendan Shelper); Andy Machals (Instagram:@andymachals), Middle East Broadcasting Center Saudi Arabia (MBC).
There are some pretty wild ideas in this world, that we haven't captured yet.
Let's reel them in - together.